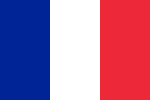 Fruit d'une longue maturation, ce nouvel album marque une étape importante dans le parcours de cette artiste intègre et d'une rare sensibilité. Non qu'il tranche avec l'esthétique qu'elle avait aupara- vant embrassée. Au contraire, il s'y ancre plus fortement, avec une présence et une assurance encore plus marquées. A son sujet, Awa évoque une « ambiance tribale, mystérieuse et mystique » inspirée d'abord par la nature, les racines, la terre. Les paroles ne cessent d'y revenir : le soleil, la lune, la mer, le vent, le ciel, les rites, les prières, les larmes, les possessions et exorcismes évoquent un corps aux prises avec une mystique naturelle immense et généreuse. Le folk acoustique se pare de blues, de métriques hypnotiques, de plaintes non appuyées mais profondes.
Et les compagnons qui, de la route, connaissent l'infinité, les duretés et consolations, sont eux aussi des arpenteurs, des sorciers, des tisserands de mystères. Quand Delgrès accompagne les scansions quasi liturgiques d'Awa sur What Goes Around, Arthur H lui répond de sa voix rocailleuse dans Are You Satisfied. Parmi les autres collaborateurs de ce disque entièrement produit par le talentueux réalisa- teur multi instrumentiste Polérik Rouvière se trouvent Piers Faccini, qui a offert un texte à la chanteuse, Anne Paceo, batteuse de génie dont la science du groove soutient Now or Never et le guitariste Moh Kouyaté, qui donne à Ahead des accents touaregs. Enfin, un quatuor à cordes enlace pour la pre- mière fois la voix vibrante d'Awa, plus grave, plus réfléchie et introspective qu'elle ne l'avait été jusqu'à présent, sans avoir rien perdu de sa sensualité.
Une double progression parai
̂
t s'e
̂
tre opérée avec ce nouvel album, à la fois plus roots et plus so- phistiqué que Five and a Feather. Ce n'est pas un paradoxe, pluto
̂
t une alliance subtile entre des contraires qui ne demandaient qu'à s'équilibrer. Awa Ly sait que simplicité ne rime pas avec facilité et que l'élégance peut se perdre dans la complication ou la recherche de la démarcation à tout prix. C'est dans la parfaite transparence avec soi, dans le don entier aux autres qu'elle trouve la nécessité de sa musique. Aussi peut-on présager que ce nouveau répertoire sera pour cette grande artiste de scène l'occasion de communier plus étroitement encore avec son public. Les chansons d'Awa Ly ne s'écoutent pas seulement, il faut, pour en saisir la vérité profonde, voir sa manière de faire corps avec elles, découvrir la chorégraphie naturelle des mains, des gestes et des mouvements. Il faut aussi la voir instaurer cette magie bien à elle, faite de partage, de bienveillance douce, d'optimisme et de foi dans l'humanité. On ne sort jamais de ce contact avec sa musique et sa présence sans se sentir un peu plus apaisé, bercé par le réconfort d'une émotion sincère.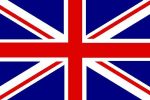 Resulting from a long maturation, this new album marks an important step in the career of that genuine artist of a rare sensitivity. Not that it goes against the aesthetics she had previously embraced ; on the contrary, it deepens it even more, with even a stronger presence and assurance. When talking about the record, Awa evokes a «tribal atmosphere, both mysterious and mystical» inspired first by nature, the roots, the earth. The lyrics keep coming back: the sun, the moon, the sea, the wind, the sky, the rites, the prayers, the tears, the possessions and exorcisms recall a body grappling with a huge and generous natural mysticism.
Acoustic folk is enriched with blues, hypnotic metrics and shallow but deep complaints. And the com- panions who know the road and its infinity, hardship and comfort, are also surveyors, sorcerers, weavers of mysteries. While Delgrès tags along Awa's almost liturgical scansions : What Goes Around, Arthur H responds with his rocky voice in Are You Satisfied. Among the other collaborators of this record pro- duced by Polérik Rouvière, we count Piers Faccini, who offered a text to the singer, Anne Paceo, genius drummer whose groove knowledge accompanies Now or Never, and guitarist Moh Kouyaté, who gives Ahead some Touareg accents. Finally, a string quartet embraces, for the first time, Awa's vibrant voice, more serious, more thoughtful and introspective than it had been until now, without losing an ounce of its sensuality.
It looks like a double progression took place with this new album, more roots and more sophisticated than Five and a Feather. This is not a paradox, rather a subtle alliance between opposites that was just craving balance. Awa Ly knows that simplicity does not equal ease and that elegance can get lost in complexity, or in the search for demarcation at all cost. She finds her needs for music by being perfectly transparent with herself ; just giving her whole to others. Therefore, we can presumed that this new repertoire will be an opportunity for this great stage artist to communicate even more closely with her audience. Awa Ly's songs are not meant to just be listened. In order to grasp the deepest truth, one must see the way she becomes one with them, discover the natural choreography of her hands, the gestures and movements. You must also see her create that magic of her own, made from sharing, sweet kindness, optimism and faith in humanity. No one, after getting in touch with her music, ever leaves without feeling more peaceful, soothed by the relief of a sincere emotion.